Tanks for Water Fed Pole Systems
for Purified Water Window Cleaning Purposes

This is an example of a tank we made to fit in a van for someone who wanted to set up there own water fed pole window cleaning buisness. As you can see the tank is strapped down with an angle iron frame which has been bolted to the vehicle.
241 Gallon Purified Water Tank
For Window Cleaning Systems

This is a 241 gallon purified water holding tank to be fitted
inside a specific vehicle for window cleaning purposes.

Here are few ways to mount your tank to you vehicle....


Strapping your tank to your vehicle
Making a frame to secure your tank out of stainless or powder coated mild steel.
Making a floor frame out of angle iron around the bottom of the tank and bolting it to the floor of your vehicle.
I can weld the tank to another sheet of plastic underneath so you are able to bolt straight through it into your vehicle.

All our tanks are fully baffled inside for strength and saftey reasons. It helps stop the water from moving from side to
side as you drive and it stiffens the tank to make it strong.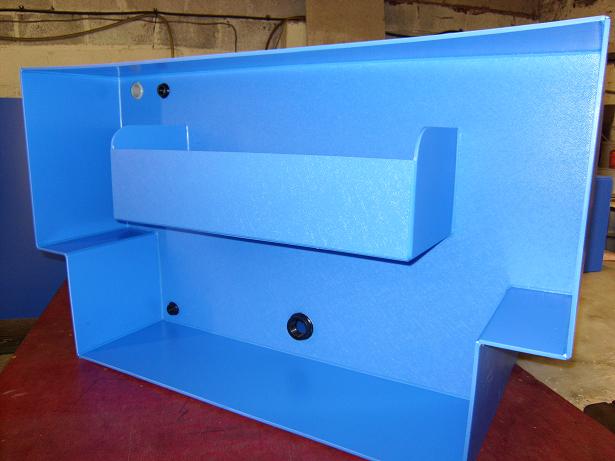 Water Tank for Surface Friction Measuring (Findlay Irvine)
Surface Friction Measurement Tank ( Findlay Irvine )